Sept, 20 – Friday – 21h
Healing Mantra Concert with Drukmo Gyal Dakini
and Rechungpa, Andres Ruz, Eduardo Gúzman and musician friends
Enjoy the healing Sounds with Drukmo Gyal Dakini and be welcome to learn Tibetan Mantra Healing !
For the first time the Artist and Yogini Drukmo Gyal gives a concert in Andalusia. In Valencia and Asia she filled the theaters and also enriched big events.

>> drukmogyal.com
>> youtube.com/channel/UCKb8u1n-zGfwIgv1-nyjKNw

You're welcome ! Please register now

Finca de Barrio Alberca Blanca, 29738 Rincón de la Victoria
4 min from A7 exit 258 Chilches > Calle Universo, ca. Restaurante Salvori
> signposted to the event
BENEFIT EVENT – RECOMMENDED DONATIONS: 15€
RESERVATION 686.093766 & 0049.151.54187031 (TELEGRAM · SIGNAL · WHATSAPP · FON) – You can bring a blanket and a seat cushion.
The word 'mantra' comes from the ancient Sanskrit language. The syllable 'man' means 'mind', 'tra' means 'protection, rescue'. Mantra Healing is natural cure in tune with the universe's inherent vibration. Originating from Tibetan, Sanskrit, or the secret Dakini language, mantras can be learned and used by anyone regardless of professional, cultural or religious background. It is a powerful method of bringing balance to various diseases, restoring health, and protecting against future disease for oneself and others.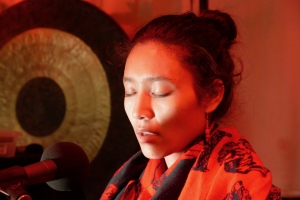 Join us for this very special evening of chanting with Drukmo Gyal Dakini who shares with us her beautiful healing melodies from the Tibetan medical and yogic tradition.
Drukmo Gyal Dakini is visiting Andalucia for the very first time, invited by Rechungpa and the team of MonteAlegre.eu, the holistic Resort project in Alcaucín.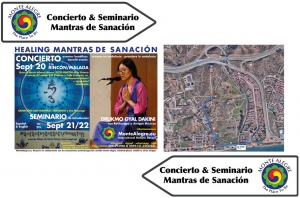 If you come to join the Healing Mantra Concert and on weekend the seminar please follow this link to the finca. The concert is Inhouse, because of the weather.
Purification Mantra of Five Elements- Drukmo Gyal
€ 15 suggested donation
Drukmo Gyal Dakini (འབྲུག་མོ་རྒྱལ )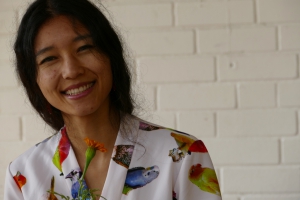 was born in the Northeastern part of Tibet into a Tibetan yogi (Tib.  སྔགས་པ Ngakpa) family where mantra and meditation were introduced at a young age. With support from the local Tibetan yogic community and family, she practiced mantras with traditional old melodies and sang publicly from 2008.
She moved to Europe in early 2014 in order to work with Sorig Khang International – one of the biggest organization and academy of Traditional Tibetan Medicine in the west, which was found by Dr.Nida Chenagtsang. During her stay in the west, she produced 5 albums of Tibetan Healing mantras and chants with musicians from all over the world.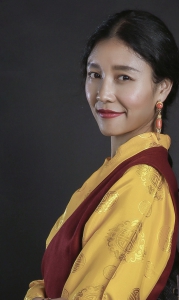 She travelled to more than 20 countries to share concerts, public talks, workshops and courses on healing mantras, yoga, meditation as well as external therapies according to Traditional Tibetan Medicine. One of the focuses of all her activities is helping females to find equality, helping mothers & children to view each other with divinity and compassion through Tibetan Spiritual healing and Buddhist practices.
The musicians:
– Rechungpa is known for intuitive music and instant composings with gongs, singing bowls, overtones and various percussions – from Sounds of Silence to Mantra Pop to World Fusion. He is the bandleader of The Positive Creative World Ensemble and plays in various formations with musicians from all over the world.
– Andrés Ruz is a young multi-instrumentalist and composer.  Passionate about ethnomusicology and improvisation, he uses instruments such as flamenco guitar, voice and harmonic singing, bansuri, percussions and world flutes, didgeridoo and mouth harp to create an eclectic and personal music.
– Eduardo Guzman practices improvised music, composing music and studies the music of others to enruch his own music and to honor other musicians. He loves singing and playing various instruments like: spanish guitar, indian sitar, bansuri and percusion instruments as well. He thinks and feels that creating is the most valuable and thats why he dedicates himself to it constantly. Through creation we cure our selfs and others.
– Daniel Stocker is a passionate double bass player and knows how to use the characteristic sounds of his instrument and the rhythm for groovy and experimental directional impulses – in musical performances as effective as in his successful commitment to permaculture. He has been playing with jazz and world musicians and various formations in Swiss and Malaga for years.